Grand Island Eagle Run Shopping Center - Located in Wine, Beer, and Spirits
Full-service, secure shredding experience for businesses and residents.
Shredding Made Easy with Shred Vault®
Our process offers efficient and secure shredding.
You can purchase Shred Vault Bags online or at a participating retail location.
Fill our bag with up to 10 pounds of confidential documents.
Drop-Off at Shred Vault Kiosk
Choose a convenient location to drop-off your barcoded bag.
Grand Island Eagle Run Shopping Center - Located in Wine, Beer, and Spirits
1111 Allen Dr., Grand Island, NE 68803
Located conveniently in Eagle Run Shopping Center inside Wine, Beer, and Spirits, Shred Vault provides a secure automated deposit location for your full Shred Vault Bags. Purchase your Shred Vault Bags at a participating store or online and then fill them up and deposit them. Each Shred Vault bag holds up to 10 pounds. Your sensitive material will be stored in a secure, tamper-proof shred container inside Shred Vault awaiting a scheduled pick up by a nationally certified shredding company.
Shred Vault provides access to highly-secure paper shredding services throughout the midwest. Our experienced team is HIPAA, FISMA, FACTA, and GLBA compliant, and can handle any document destruction needs for residential homes and businesses across all types of industries.
If you need regularly scheduled shredding services, a one-time paper shredding service for a small or large volume of confidential documents, or are interested in hosting a shred event, Shred Vault can also help. Contact us today or fill out our form above.
Choose Shred Vault® Today
If you have more questions, feel free to consult our Frequently Asked Questions page or give us a call at (308) 210-3412
One of our highly trained staff would be more than happy to answer your questions!
Residential Shredding in Grand Island with Shred Vault
Any document with your name on it could be a gold mine for identity thieves. Do you have old tax records, receipts, prescriptions that need to be destroyed? Your local Shred Vault makes it easy. Just fill a Shred Vault Bag with up to 10lb of paper (no need to remove staples or clips). Then deposit it at any of our convenient kiosks.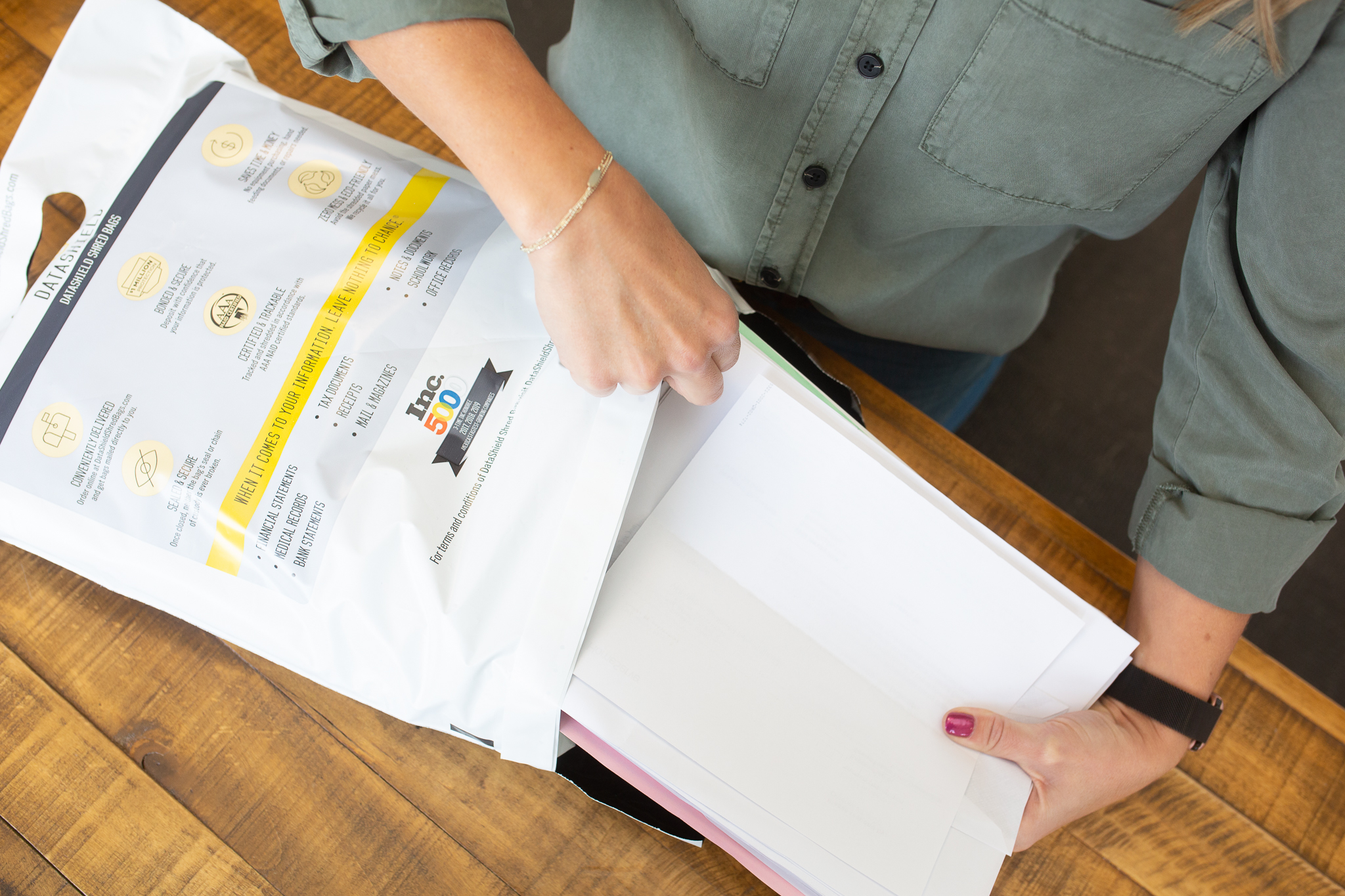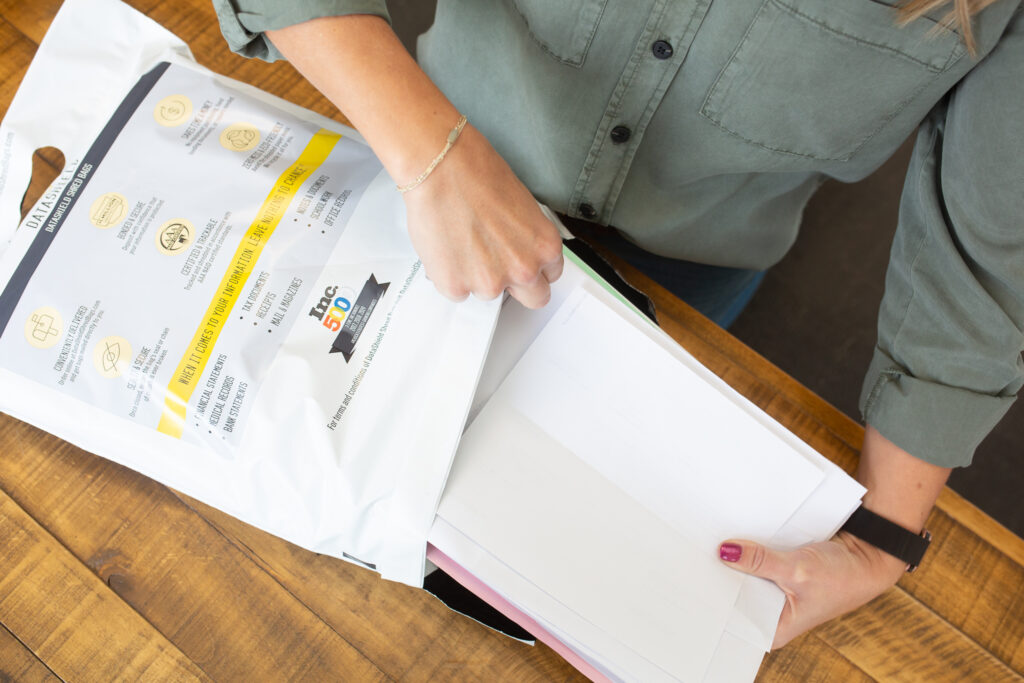 Businesses Choose Shred Vault for Employees Working from Home
Even if your staff are working remotely, employers still have an obligation to protect confidential information.  Purchase Shred Vault Bags for your employees with a monthly subscription.  Track each employee's deposit, for your records. Ensure compliance by using our certified document destruction process.
What if I need high volume shredding?
If you have banker boxes that need shredding, we can send a truck to you. Just let us know.
Shred Vault is the ideal choice for secure shredding solutions whether you are a business or resident in Grand Island. Here's why you should use our services when you require secure shredding:
You will never have to worry about scheduling shredding services again. You are able to drop off your confidential materials when it suits your schedule at a location near you. Furthermore, you will never have to drive to drop off your documents to an on-site shredding facility again.
Shredding has never been so easy. You order your bags online, they arrive at your home or office and you drop off your documents when it best suits you.
We offer a multitude of shredding options. If your business produces a lot of documents, not to worry. We make sure it's easy for businesses or homes to shred a higher volume of documents. If you're interested in Shred Events, we do those too!
Most importantly, you can trust that when you choose Shred Vault, you are using reliable, secure services. Our vaults are monitored off-site at all times to ensure your bag is secured and tracked throughout the whole process. We ensure that all shredded materials are destroyed through a NAID AAA Certified shredding process.
Document shredding is your line of defense against dumpster divers, fraud, and identity theft. Federal and state laws dictate that businesses must securely destroy confidential materials. While abiding by the law is a noteworthy reason, there are other important reasons to shred your documents as well:
● Provide peace of mind for your clients, employees and yourself
● Reduce clutter and save space
● Rest assured that your documents are 100% recycled following the destruction process. At Shred Vault, all shredded material is recycled into tissue and toweling products.
See what Shred Vault® can do for you!
The Shred Vault System solution to shredding explained.
Do you need high volume shredding?
We can even arrange for ongoing shredding at your office.
Grand Island Eagle Run Shopping Center - Located in Wine, Beer, and Spirits
1111 Allen Dr., Grand Island, NE 68803